Category: Software
Hello,
The voltage dependent capacitor presumably can be modeled using a voltage dependent current source I = C*dU/dt.
But how to implement this in LTSpice.
Here is my setup which doesn't work.
Where I've been mistaken.
Thanks,
Setup ...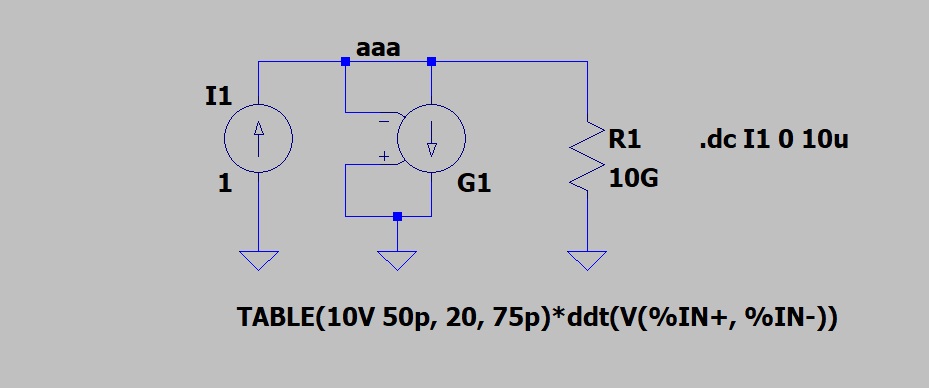 Inside G1 ...

And here is simulation error form log ...
Error on line 2 : g1 aaa 0 0 aaa table(10v 50p, 20, 75p)*ddt(v(%in+, %in-))
Unknown parameter "*ddt"